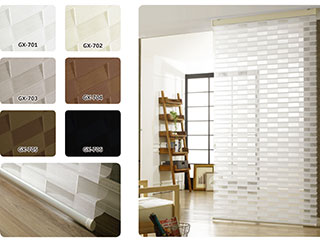 With winter just about finished, we're starting to see the sun creeping out from behind the clouds. This signals the first signs of spring, when we can expect days of bright sunshine. Don't let the sun cause you problems; a little preparation now means you'll get the most out of the sunny days to come. Here are a few smart upgrades you can make to your window coverings, whether they're blinds, shades or curtains.
Swap Out Old Blinds For Sheer Shades
Vanes are great for providing privacy and keeping out the worst of unwanted sunshine, but they'll always let some glare through. You'll often have to choose between closing them completely and having to squint in patches of glaring sunshine. Sheer shades, though, offer a better way; by fitting shade material between the slats, any light that filters through is diffused into a soft light instead. This means you can have your blinds open further without risk of glare, so your rooms can be brighter, warmer and more comfortable.
Invest In Motorized Shades and Blinds
Few homeowners consider how many benefits motorized blinds and shades can provide. Here's just one example; these systems can be controlled in a huge range of ways, including through WiFi connection to a smart home hub. This means the blinds in your home can be completely voice-controlled, or controlled remotely via your smartphone. You can even use smart "recipes" such as IFTTT to make your life even more convenient; when your morning alarm goes off it can open the blinds, turn on the radio in the kitchen, and display any upcoming events on a home screen.
Redesign Your Décor With New Shades
Now is a great opportunity to make the most of your window coverings. Rather than considering them simple functional parts of your home, imagine what you could do with a range of custom made shades. Pick any combination of colors, styles and materials you want, and come up with something that really ties a room together. There's plenty of choices available and the only limit is your imagination - take this opportunity to make your home really shine. Get in touch with Blinds & Shades Oceanside for a free consultation.