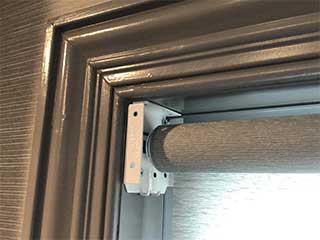 Window shades of all styles perform much more reliably, and with much less effort and anxiety for you, with the addition of motors. Blinds & Shades Oceanside provides custom-made products for houses, businesses, and more, with remote, timer, and sensor-controlled motors.
Why Motorized Shades?
Automatic window treatments save you trouble and brainspace, but that's not the only reason you might prefer them. Unlike hand-drawn shades, motorized window coverings are cordless, and therefore pose no safety risk for children. The reliability of timed or sensor-triggered shades is also likely to lower your electricity bill over time, as the climate control they provide saves more HVAC power than what the shades' own motors consume.
Your Choice Of Controls
In addition to a remote handset that lets you adjust your shades at will just by walking down the hallway while pressing a few buttons, motorized shades can be programmed to raise and lower at specific times of the day. With the addition of photosensors, they can even react to changing weather conditions whenever they occur, and ensure that your furniture is always protected from the sun's UV rays and your windows are always insulated against unwanted convection.
All Types Of Shades
Blinds & Shades Oceanside has a dizzying array of styles, materials, and colors for you to choose from. From simple fabric roller shades, to elegant Roman pleated screens and patterned bamboo weave, to ultra-modern sheer or solar shades, our team prides itself on the diversity and flexibility of what they can craft. Customization options extend to the dimensions as well; from a simple thirty-six inch house window, to an expansive glass storefront or a high rise viewport, just have us take the dimensions of your frame and the shades will be finalized to be a complete match.
Ask Us About Motorized Shades
The products Blinds & Shades Oceanside offers are all custom made to fit your windows perfectly. But before you choose which new type of motorized blinds or shades you want to have installed, let us help you make sure you choose the perfect ones for your needs and budget. Contact us today to schedule a free consultation sit-down with one of our local window treatment experts.