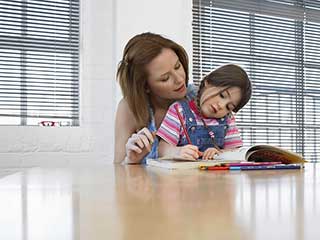 When you select aluminum blinds for your home or office you are getting something that comes with many great benefits. They have been around for many years and still continue to get used because of their high functionality and long life span. Below are some of the benefits you get when choosing this great product as a window treatment option.
Cost-Effective Solution

One of the most affordable solutions for people on a budget, aluminum blinds shouldn't be thought of as a cheap or low quality product. They can add beautiful color to your home and are also very practical in function making them a solid choice for many. If properly cared for, they can last for many years. A classic but still beautiful and efficient way to cover your windows without spending a fortune!

Great Durability And Longevity

Aluminum blinds are one of the most durable options for window coverings available and will last a long time when properly cared for. They also are very resistant to moisture making them a great choice for a bathroom or a kitchen. They're non corrosive which also makes them very easy to clean with just soap and water because there is no fear of rust. Some other blinds can break easily but these can withstand much more abuse and will bend before they ever break!

Energy Efficient In All Seasons

Another great benefit of aluminum shades is the fact that they are reflective to sunlight which can help conserve energy. By reflecting the light and heat in the summertime it helps keep your indoor temperature down so your AC doesn't have to work so hard. In the winter they can be fully closed which will help seal the heat inside and save you money there as well!

Many Colors And Styles To Choose

When aluminum blinds were first invented, they were pretty standard all around. These days however, that is definitely not the case. You can get them in virtually any color to help match your décor and they come in a few different styles like mini blinds or ones with inverted slats to allow more light into the room. No matter what kind of theme you need to match with, there is an option available with aluminum!